The Good In Deed community is filled with people who never fail to impress when it comes to doing good deeds. We always ask that you spread goodness throughout the world by doing random acts of kindness or by participating in different drives. Our newest drive is a joint effort alongside the Hope Pickup organization. Together, we can donate something more than an item or two of clothing; we plan to give hope.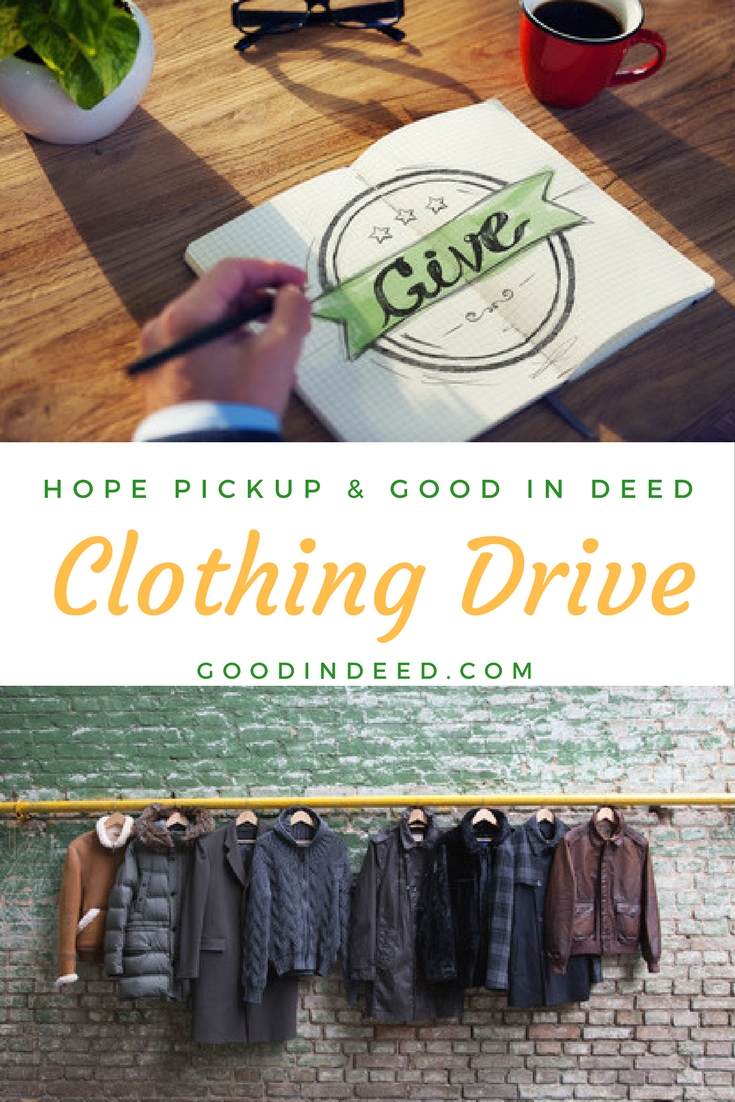 Let's all do our part and give to Hope Pickup and know that each piece of clothing delivers a bit of hope to someone in need.
Hope Pickup
The Teen Challenge of Southern California(TCSC) is a faith-based organization that aims to help those fighting addiction. TCSC was established in 1963 and currently has nine locations dedicated to helping fight against addiction. What's most impressive is that the TCSC helped over 200,000 men and women in SoCal alone. To make things even better, the organization is entirely funded by donations from people like you. The way these donations come in is through the Hope Pickup program offered by TCSC.
How it Works
We have teamed up with TCSC and will be taking part in our own Hope Pickup. Starting today and going through until March, we'll be accepting donations. Hope Pickup makes donating very easy by allowing us to schedule a pickup but we're going to make it even easier. As always, you can drop off donations at 30 Winfield Dr. in Ladera Ranch Ca., 92694 or email Kelly@GoodInDeed.com to schedule a pickup. Once the donation period has ended, we will pass on the goods to TCSC.
What to Donate
TCSC through the Hope Pickup program is looking for many different things. As we team up with TCSC, we're looking for clothing. While the clothing can be for men, women, big, or small, we only ask that the condition is fair. We're looking for gently used or new clothing for all different types of people.
Teen Challenge of Southern California has been recognized as one of the most successful organizations of their kind. We hope to show them what the Good In Deed community can do and improve upon their success. Let's help those in our local community in need find a balance in life that can aid in the fight against addiction.