A Message from our Founder
Welcome to Good In Deed!  At Good In Deed, everything you click on gives back and makes a difference in some way, shape or form to so many people and changes their lives.  Whether you choose to get involved locally, nationally and/or internationally, we believe that doing good and helping those in need will spur on more good deeds as we share our experiences with others.  At Good In Deed, we're on a global mission to …
Inspire people to help others in need
Nurture their inner philanthropist
Facilitate their involvement with causes that need friends and supporters
And spark a million good deeds that make a difference in our world
We envision a world where every good cause is matched with supporters who believe in that cause. Thank you for sharing this vision with us, for participating in this global movement and sharing Good In Deed with others.
Kindly,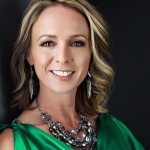 Kelly Smith Parker
Founder
Good In Deed
Board Members
Kelly Smith Parker, President
Kimberly Milo, Vice President
Cristen Walley Lebsack, Treasurer
Caren Walley Edler, Secretary
Deb Foster
Patricia Krolikowski
Valarie Ruig
All material is the copyright © of Good In Deed and may not be used, reprinted, or published without written consent. The information provided is for entertainment purposes only and is not provided as medical, legal, or other professional advice.