During the last months of the year, many charities have worked hard to make a difference. While these charities work hard all year long, it's during the end of the year that they amp up the work. There are times when we can clearly see the difference they've made and some when it's not so obvious. Either way, differences are made, and lives are changed for the better. We have the opportunity to help these charities start off the new year on the right foot with a little notice of appreciation. All you need to do is write letters of appreciation to charities you feel have made a difference.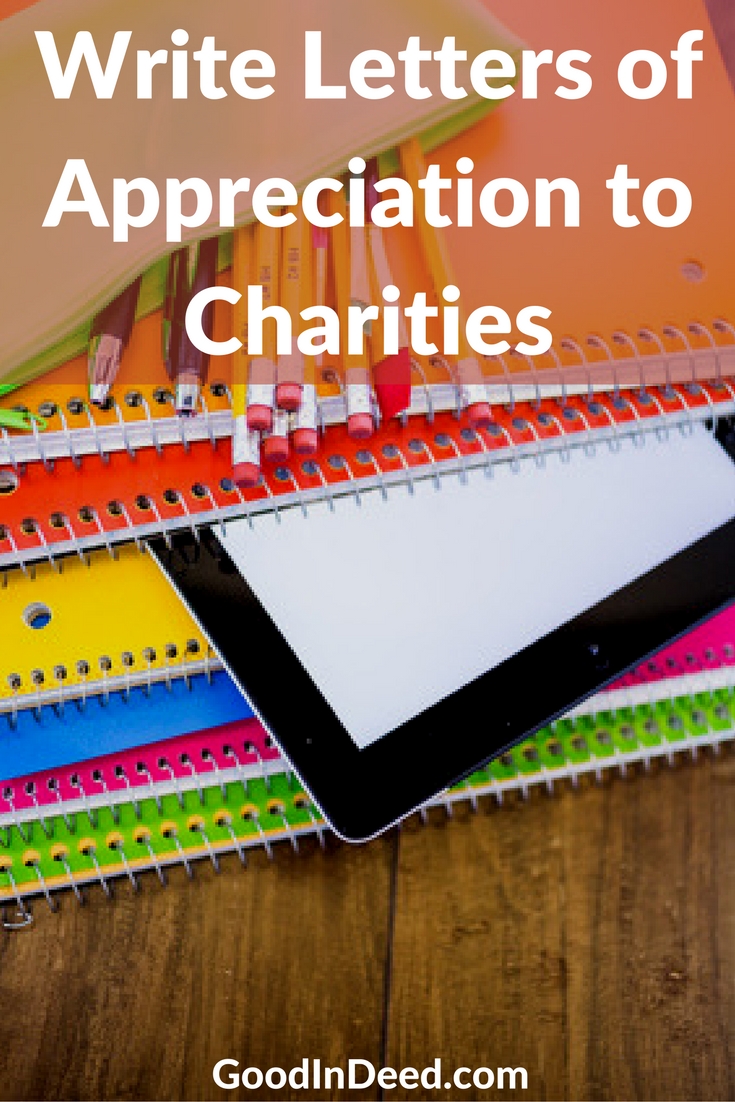 When you write letters of appreciation to charities they may seem small, but in the end, they will act as motivation for another great year to come.
Pick a Charity or Charities
There are lists of charities that you can find right here on Good In Deed. Use these lists to help you find the charities you feel the most passionate about. Some charities and organizations help in many different ways. If the environment is important to you, pick an environmentalist group, if local communities are most important to you, find a local charity. No matter what you're passionate about there is a charity for you. Being passionate about the cause will help you write letters of appreciation to charities that make a bigger impact.
Write a Letter
Once you've chosen a charity or more, take a few minutes to sit down and write a letter. When you write letters to charities, tell them why you appreciate them. If you have an accurate story of how they've helped you or someone you know, share it with them. Be sure not to hold back any emotions that you've felt that may assist them see the impact they've made. These letters will contribute to show the organization's many different things. Firstly, they will find that they're not alone in wanting to help a particular group or thing. Secondly, they will find that they have made an impact on your life or the lives of someone you know. Lastly, they will help motivate them to keep up the good work and continue to do good deeds around the world or in our communities.
Optional
If you want to do, even more, you can include a small donation with the letter. While the letter itself will be greatly appreciated, a small donation can go even further. Be sure to find out who to make the check or money order out to or just donate through their websites. Most charities will have an option to donate online, and some will even offer up a receipt for write off purposes. Even if you don't have the money to give, remember, letting them know you're paying attention is enough. It's a small thank you for a big act of kindness and motivation for a year of good deeds to come. Best of all, it will only take a few minutes of your time and a stamp.