There are so many different ways to give back and most of them can be turned into fun activities. We often hear about charity fundraisers that turn out to be big events. These events are parties that often come with a silent auction or a nice dinner. The goal of these events is to raise money in ways that are fun for the attendees. You can host your own fundraising event in a unique way. All you need to do is host build a box parties.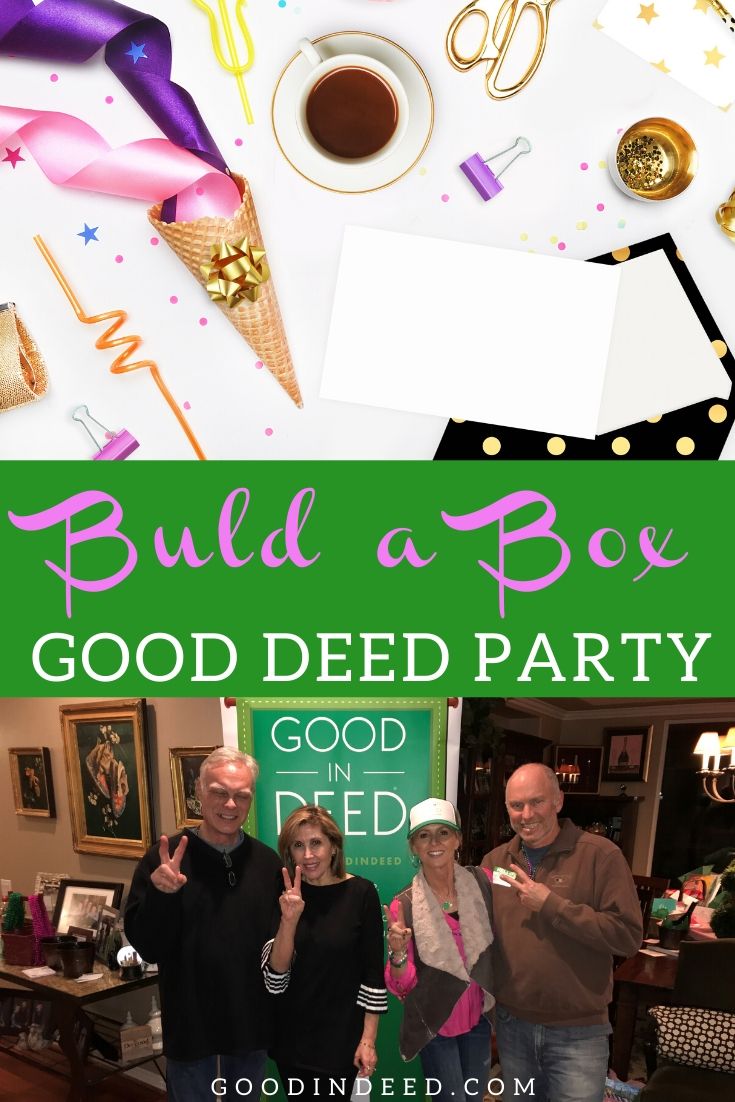 You can throw as many build a box parties as you'd like with a little help from the Giving Boxes that we can provide you with. 
Giving Boxes
Good In Deed® has come up with the idea of Giving Boxes. The goal is to fill these boxes with donations in any form. You could fill these boxes with toiletries or clothing, food or school supplies, with whatever you want. Then, donate the boxes to whomever you want. These boxes are free and you can get them directly from Good In Deed®. All you have to do is email us asking for a certain number of Giving Boxes, pay the shipping costs and they will be delivered directly to you. That is the first step, then it is time to figure out the details.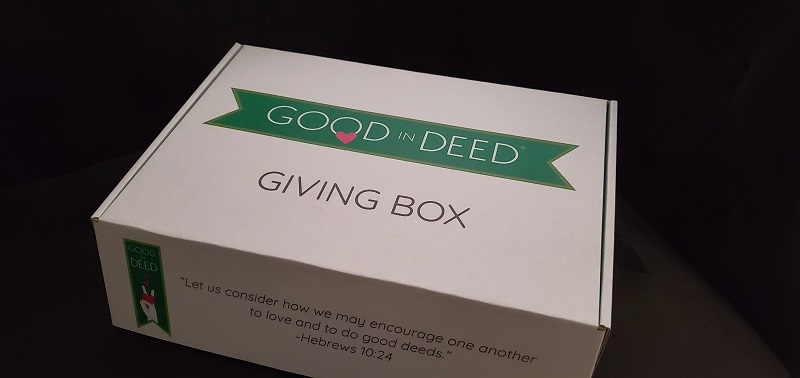 Build a Box Parties
There are so many different ways to use these Giving Boxes. More importantly, there are many different ways to fill the boxes. However, build a box parties might be the best way to fill these boxes. The idea is simple, host a party and ask the guests to bring donations to fill the boxes. You will need to figure out where you want the donations to go. For example, you could host a school supply build a box party or a toy drive build a box party. You will also want to figure out where you want the donations to go. The local library would be a good place to donate books to, a local children's hospital would love some toys for kids. These are just a couple of examples, the possibilities are truly endless. You could even gather supplies for care packages that could be sent to soldiers around the world. 
How to Host a Party
You've figured out where you want to send donations, what you want to donate, and even received the Giving Boxes. Now, it is time to throw the party. You will want to invite your guests and make them fully aware of what type of party this will be. Of course, the party will be a normal party with food, drinks, and activities for your guests. But there is the addition of the donations. Ask your guests to bring as many items as they would like from a setlist. This way, everyone knows what they will need to bring. You could also share the results towards the end of the party. You can make an announcement letting everyone know what was collected and where they will be going. This is a great way to enjoy your party but also know that this small gathering is making a difference.