The Good In Deed community has been working very hard to put together something truly special. This special thing has been referred to as Giving Boxes and they are finally here! There is a lot to unbox with these Giving Boxes and it is time you learned all about the Good In Deed Giving Box. This is your chance to share good deeds with others in more ways than one.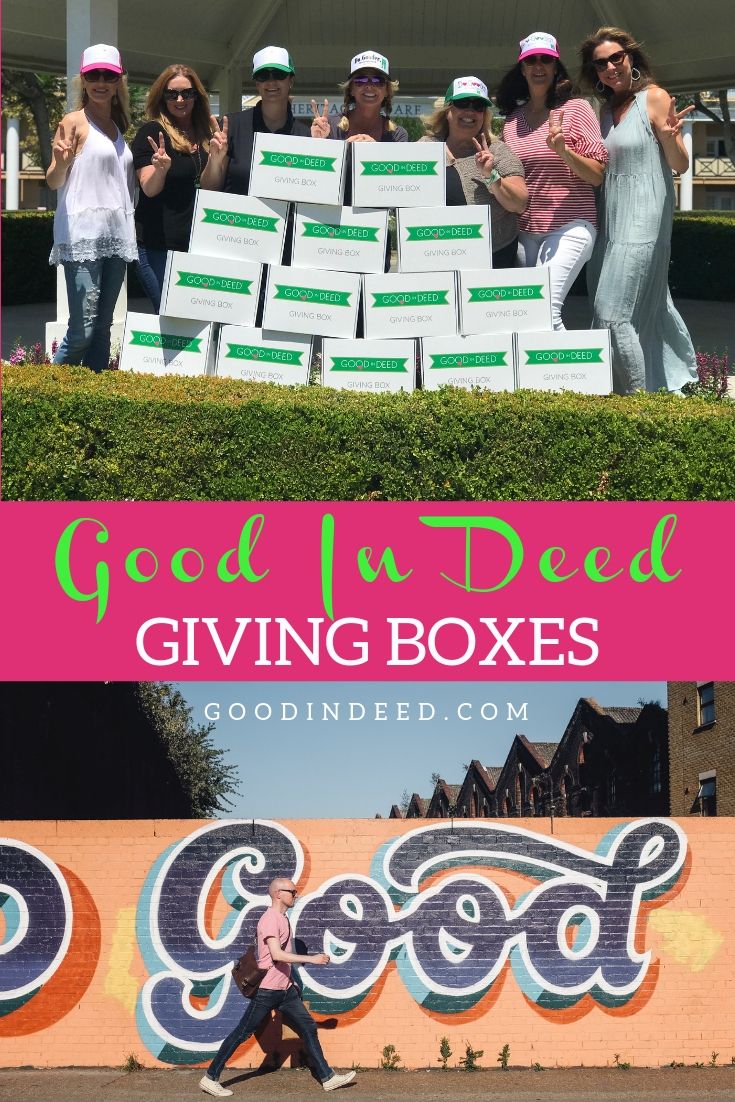 The Good In Deed Giving Box is ready for you to fill them up with donations. The only question is, where will your donations go?
What Are Giving Boxes?
Good In Deed has been hard at work designing the ultimate donations box. These boxes are designed to show your support for not only Good In Deed but for bettering the world. The Good In Deed logo can be seen on the top. On the side flap is the Hebrews 10:24 excerpt, "Let us consider how we may encourage one another to love and to do good deeds." The design of the boxes is something we absolutely love but that isn't even the best part. The best part comes when you learn what these boxes can do for the world.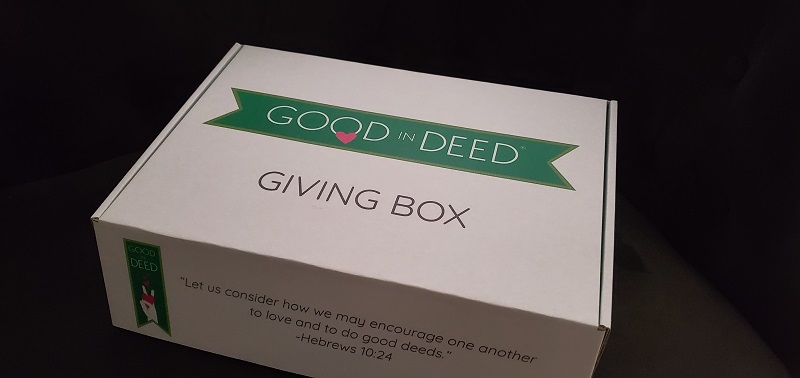 What's Inside Giving Boxes?
The simple answer is nothing. You could qualify these boxes as boxes of hope. The boxes will arrive empty. It is up to you to fill Good in Deed Giving Boxes with good deeds and items needed and pay it forward.
The idea is simple, order a Giving Box, fill it up with donations of any kind, and then drop off or deliver them to the charity or person in need of your choice. There is no limit to the amount of good we can do with these boxes. That is the truly amazing aspect of these Giving Boxes. But even still, it gets better.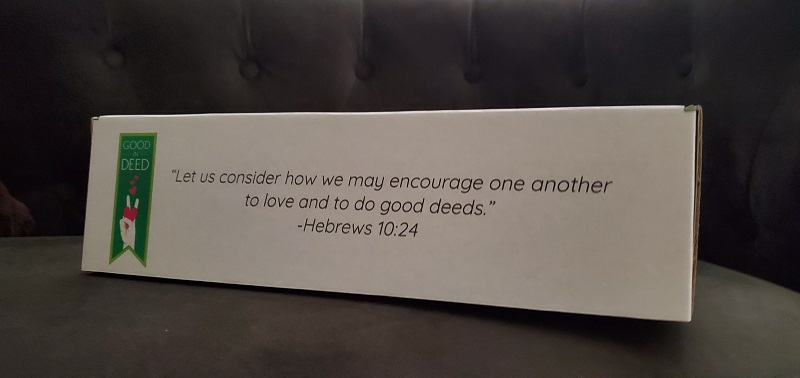 Feeding America
These boxes are totally free!  We will even ship to you for free if you order five or more. That means you don't need to pay a thing for each box. But what makes these boxes truly amazing is what Good In Deed is doing with every box.
Good in Deed is donating 10 meals to Feeding America for each box that is ordered. That's right, these boxes are free of charge and for every box ordered 10 meals will be donated. The amount of good we can do together will be truly amazing. Email us today at DoGood@GoodInDeed.com if you're interested in ordering the Good In Deed Giving Box. Once the box(es) arrive, share your filled box with us using the hashtag, #DoGoodInDeed.
We are truly excited to see what you will be doing with these boxes.  Thank you for being part of our community.