Summer time increases the amount of free time teens have on their hands. They use this time to hang out with friends or family members and have a great time. But there are also good deeds for teens to do during summer as well. These deeds are easy to do and can help make this summer a fulfilling one.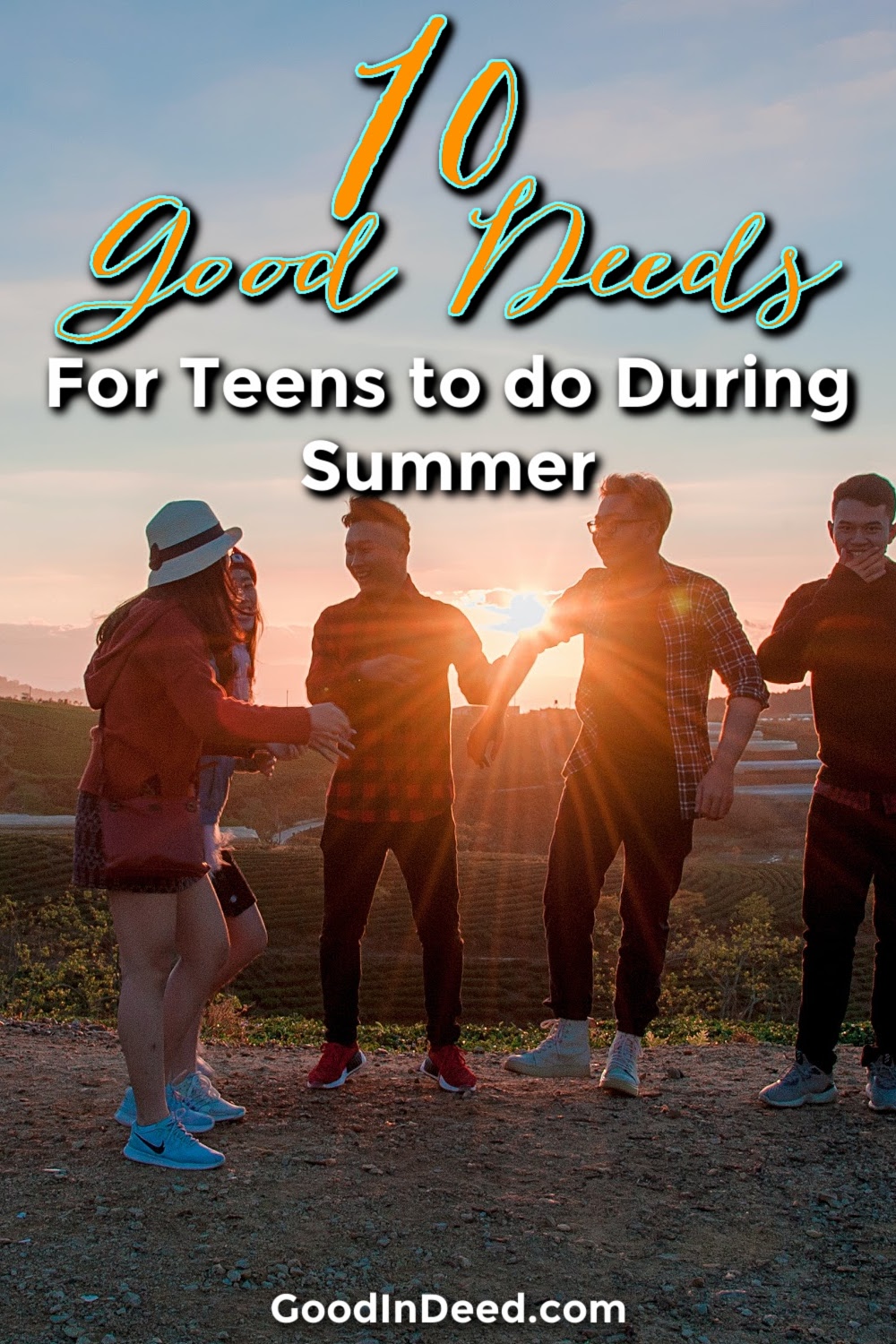 Good Deeds for Teens to Do During Summer | Painted Rocks
The best good deeds for teens to do during summer are also the best opportunities to grow and learn while making a difference in their communities. A great way to make a difference in someone's day is to give them an encouraging message or some words of inspiration. Teens can do this in a fun way by painting rocks with fun designs and quotes. This is one of the good deeds for teens to do during summer that is a two-parter. First, they will need to find and paint the rocks. The second step is to scatter the rocks around town. They can do this in their local neighborhoods or take the rocks downtown and place them where they think they will be seen.
Chalk Messages
We can extend the painted rocks idea to chalk messages as well. Teens can get a box of colorful chalk from a locally owned store. They can use that chalk to write encouraging messages on sidewalks or paved walking trails. People will see these messages and get a little dose of happiness in their days. Summer is the perfect time to do this because wet weather will just wash the messages away. But summer is filled with sunny days.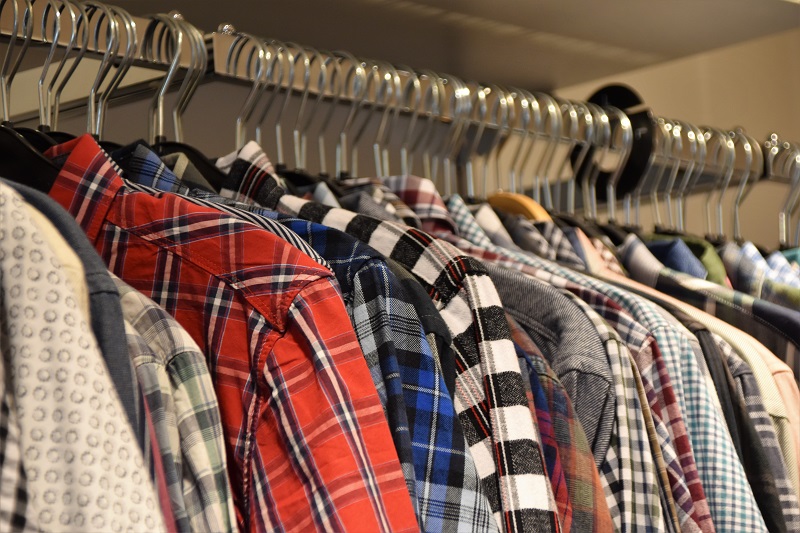 Donate Clothing
People often think that it is better to donate clothes that are needed immediately. For example, we all talk about donating winter coats and warm clothing as we enter winter. We also turn to donating t-shirts as spring rolls around. But it is a better idea to donate winter clothing after winter, as we enter spring/summer. We all have winter coats that we are ready to toss out as the weather gets warmer, but we can donate them instead. Teens can use summer to go through their winter clothing and donate what they don't want anymore.
Clean Beaches and Parks
One of the more popular good deeds for teens to do during summer is to clean up local parks and beaches. Communities are using these facilities more often. However, that also means more trash is building up. Teens can spend their day at the beach…picking up trash left behind by irresponsible people. Teens should be reminded that gloves are important and picking up trash, putting it in garbage bags, and then leaving it near a trash can is not helping much. Be sure to take the trash all the way to a dumpster or garbage facility.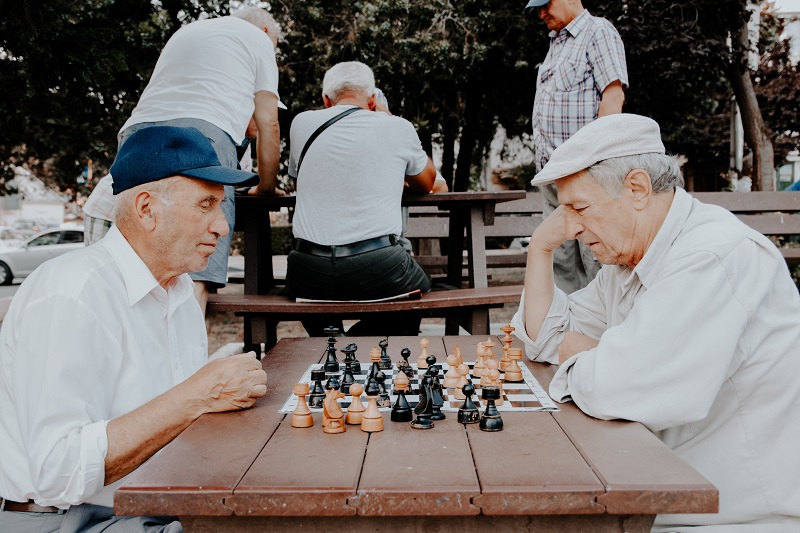 Help the Elderly
Everyone has the elderly neighbors in their community that could use a little help. Teens will have more free time this summer which means they are uniquely situated to make a difference. Teens can help elderly neighbors with their groceries, basic shopping, yard work, or even help cleaning inside their homes. It is important to make sure the elderly neighbor is prepared to receive help before doing anything.
Good Deeds for Teens to Do During Summer | Create Thank You Packages
There are many places that could use some good deeds for teens to do during summer. But teens couldn't possibly reach them all physically. Luckily, there are Giving Boxes from Good In Deed. Teens can host little gatherings where they fill these boxes with donations. The donations can be anything from clothing to canned foods. They can then ship out or drop the boxes off to local charity organizations or people they know are in need.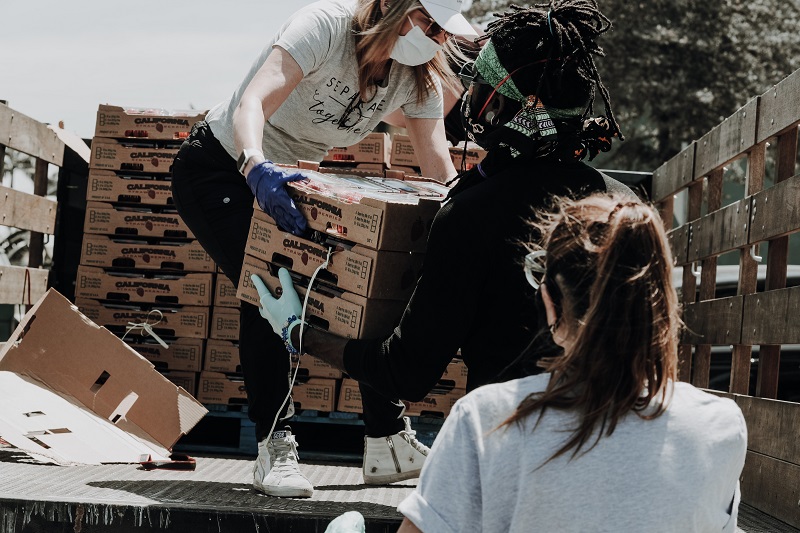 Volunteer
Volunteering is an extremely easy thing to do in your local communities. Good deeds for teens to do during summer include volunteering. Teens can volunteer at animal shelters, libraries, kitchens, and so many more. Every county has their own local charities that can take in volunteers and who are always looking for a little help.
Earn and Donate
Teens can do many things to earn money. Most teens use these methods to earn and save for school or something they want. But teens can use these methods to earn money and donate some as well. For example, teens can make a lemonade stand, offer dog walking services, car washing services, or even lawn mowing services to neighbors. The teens can charge a fee for their services and then use some of that money to donate to a local charity.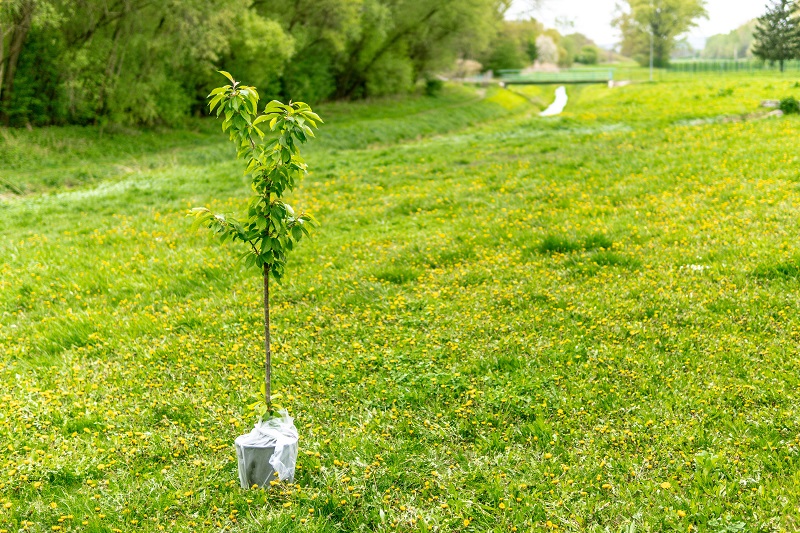 Plant Trees
Summer is a wonderful time to start planting some trees. Teens may need a little help from a parent for this one. However, planting trees is always a promising idea. Find a place that allows planting or plant a few trees in your own yard. Those trees help keep our ecosystem running so placement doesn't really matter. The goal is just to help keep our ecosystem running. However, you may not be able to pop down to the park down the street and start planting. Be sure it is okay for you to plant anything in the locations you want to plant in before you get started.
Lemonade for Public Workers
Teens can easily change the path of someone's day this summer by making lemonade and sharing it. Specifically, teens can make lemonade and share it with trash collectors, mail carriers, or package carriers. Did you know that most USPS trucks don't have air conditioning? These mail carriers could really use a nice cold drink on a hot summer day. That's why one of the best good deeds for teens to do during summer is to help give these public workers some relief from the heat.