There are times when it seems that the stars have aligned for a very special moment. We know this to be true because it recently happened with Good In Deed and Melt Hot Yoga Studio in Ladera Ranch. In fact, it was a perfect match that brought us together and benefited the women at the Valiant Women of Mission Hospital. Together, we made a difference in multiple stages and in one of the best ways possible. Together, Good In Deed and Melt helped women in more ways than one and we are very proud of this amazing partnership.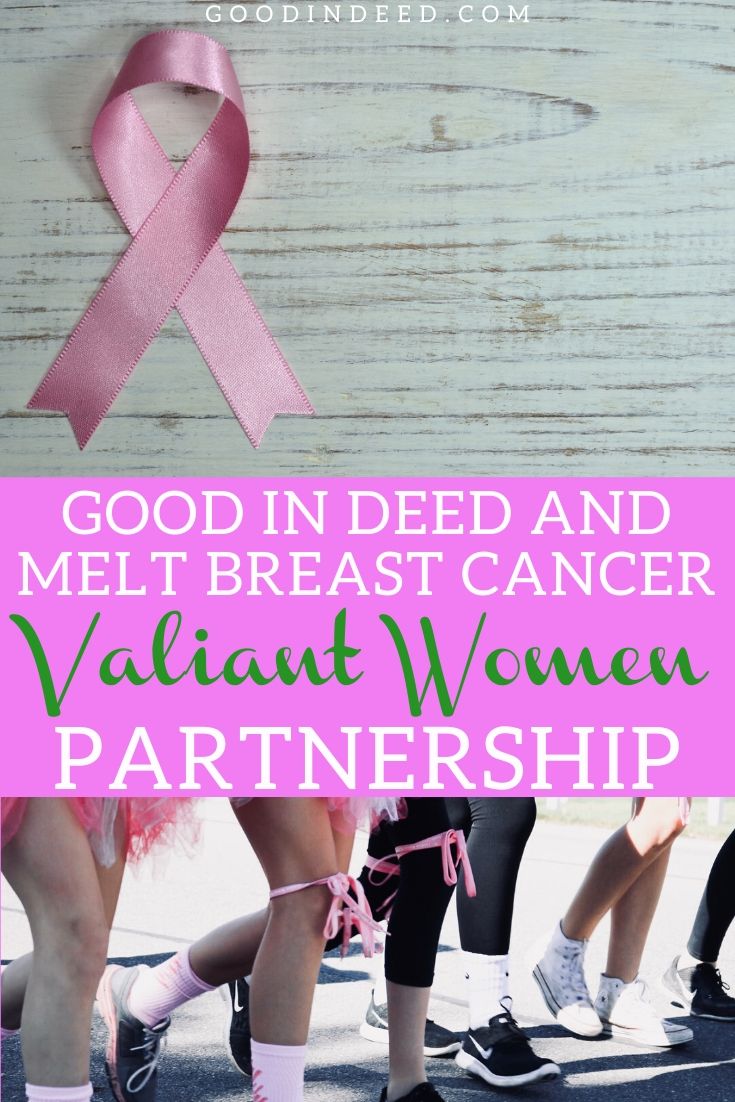 Good In Deed and Melt teamed up to aid the Valiant Women of Mission Hospital as well and gave away much more with the help of the community.
Melt Hot Yoga Studio
Melt is a hot yoga studio in Ladera Ranch. The goal of the studio is to provide a place that is both safe and serene, perfect for yoga. But also to help women and men transform their lives in a meaningful way. People often leave Melt with a sense of rejuvenation in body, mind, and spirit. There are 5 core values that Melt Hot Yoga practice. These values include things like being accessible, providing quality and professional work, being accountable, having respect, and focusing on the students. A few of these core values are shared with Good In Deed community members. That is part of what makes Melt and Good In Deed such a great partnership.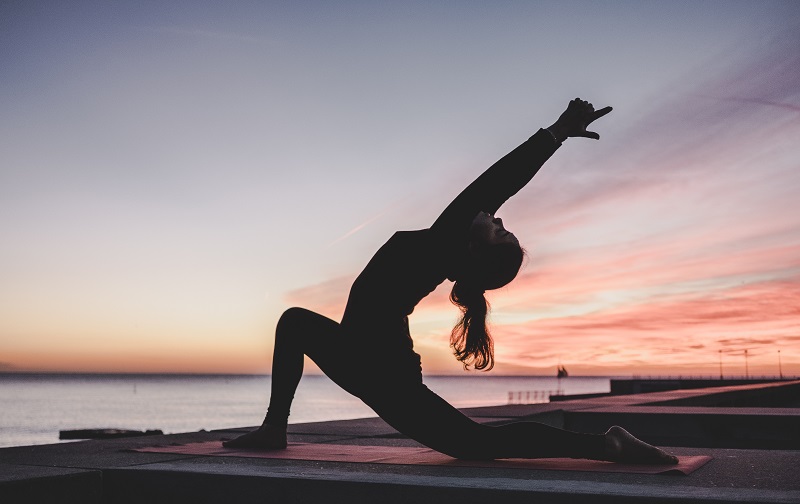 What Happened
Kelly Parker of Good In Deed met with Melt and came up with a plan to make a difference. The idea was simple, provide a free class for anyone who wanted to attend. The class was free but we did ask for donations of all different kinds. The goal was to get donations for women who are currently breast cancer patients. The items that were donated were then placed into Good In Deed Giving Boxes and then delivered to a very special place. The result was truly amazing. Together, Good In Deed and Melt were able to collect enough items to fill 17 Giving Boxes! Those boxes were then delivered to the Valiant Women of Mission Hospital.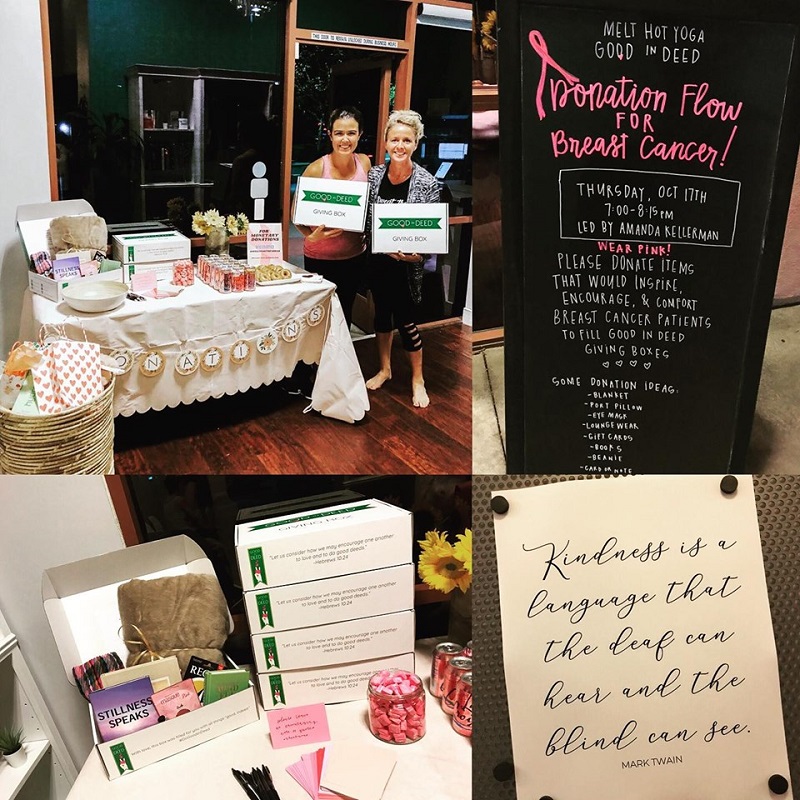 Valiant Women of Mission Hospital
Mission Hospital is a branch of the Providence healthcare system. That is a very basic way of looking at a place that changes lives. In fact, Mission Hospital has one of the best cancer treatment centers around. The goal is to provide state-of-the-art treatments to cancer patients. Highly skilled doctors and caregivers work together to provide everything they possibly can with the sole purpose of defeating cancer. Patients aren't the only ones who receive attention from Mission Hospital. The family members of those patients are also treated.
The goal is to ensure that the family stays strong through a very trying period. In fact, Kelly Parker herself is part of this group due to a relative who dealt with cancer. That is part of what makes Mission Hospital the perfect recipient of everything that was collected. While these boxes won't cure cancer, they made some aspects of life easier. In fact, we all might be able to benefit from having someone simply saying that they see us, they care about us, and they want to help us. Even if the help offered is small in comparison to what someone is dealing with. Just knowing that other people care could make all of the difference.