The National Association of Experts, Writers, and Speakers (NAEWS) has one mission, to help others grow their business through the experience of others. Members of the association are business owners that are looking to succeed in their market. Good In Deed founder Kelly Smith Parker has been recognized as a "Master of Success" by the NAEWS. That recognition has led to Good In Deed being recognized in the Wall Street Journal.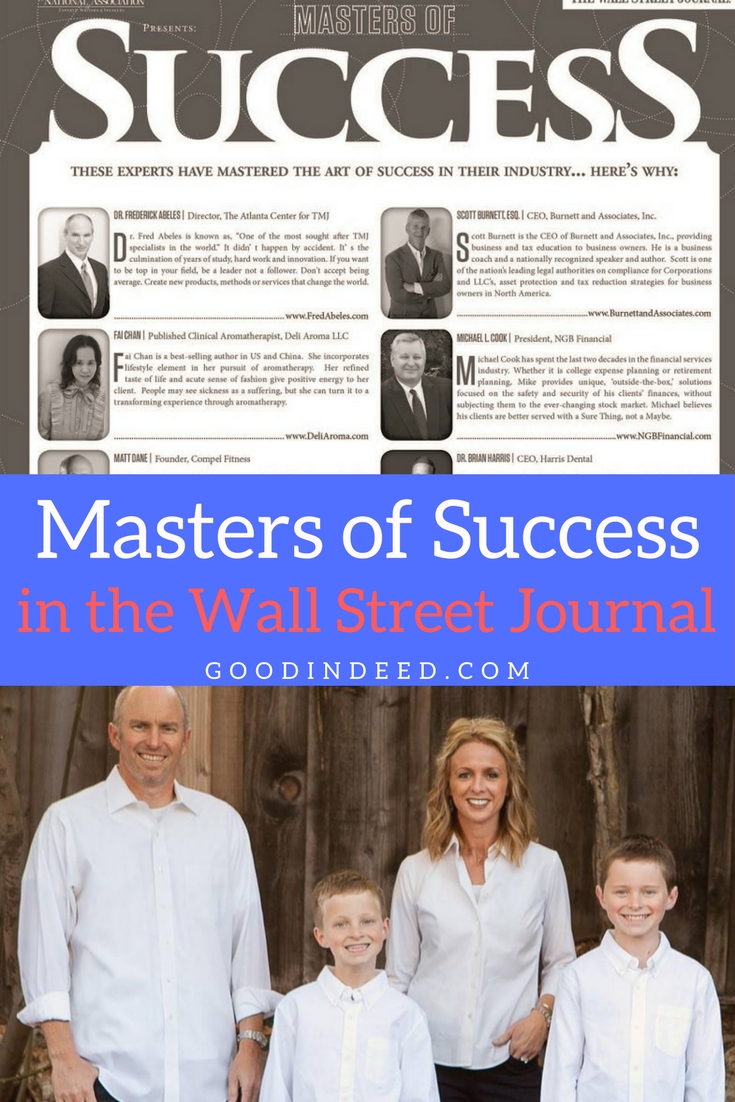 Readers of the Wall Street Journal were treated to a spotlight section known as the "Masters of Success" and Good In Deed was there.
Masters of Success
The NAEWS has a special spotlight known as the Masters of Success. The Masters of Success is a group of people who have been handpicked from their field. The goal is to help inspire others and teach them how success was achieved in that field. Kelly Smith Parker is one of the chosen for her works in philanthropy. This recognition was printed in newspapers and magazines like Newsweek and INC Magazine. But the Masters of Success has made it all the way to the Wall Street Journal.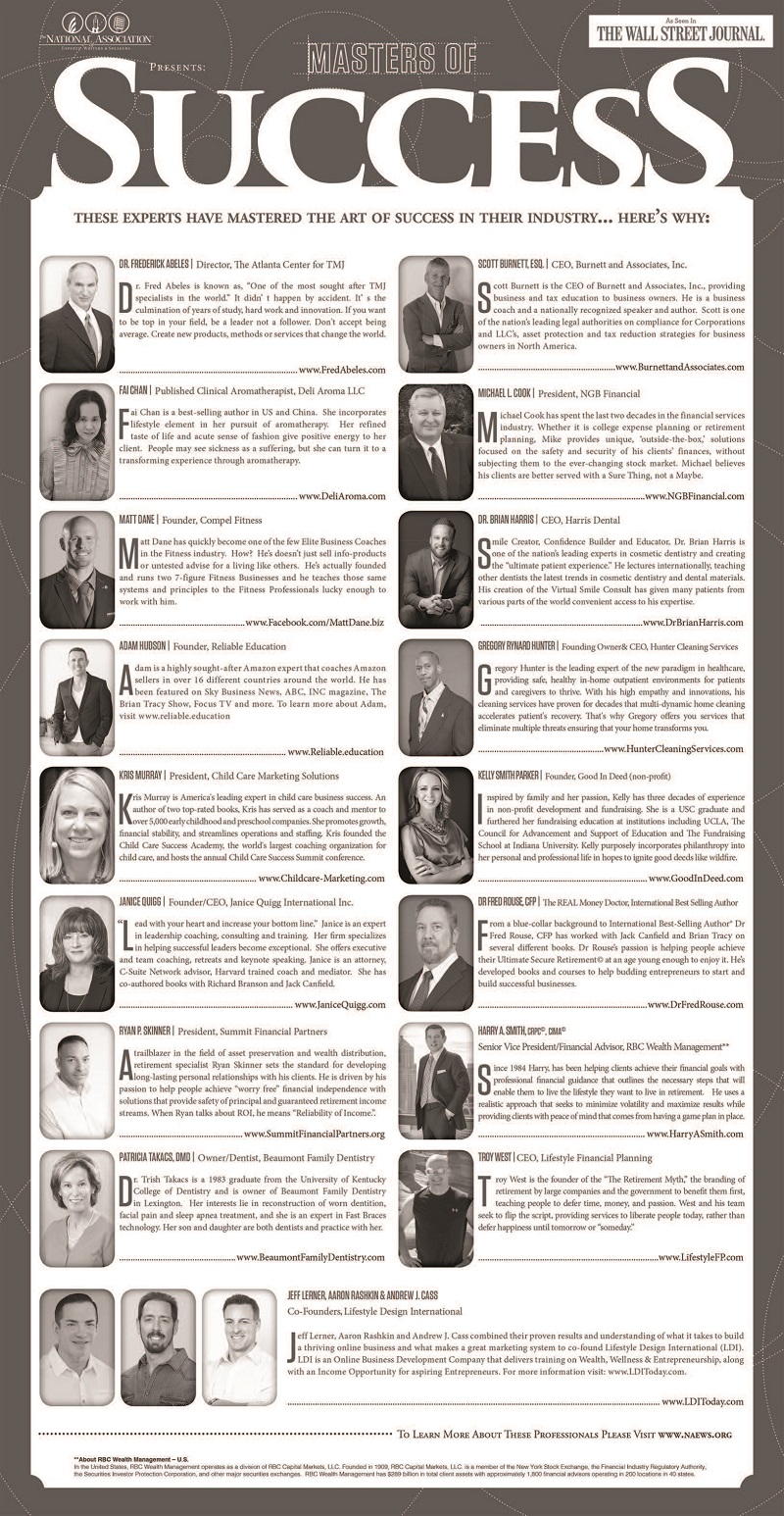 Wall Street Journal
The Wall Street Journal is a new source that has been around since July 8, 1896. The news source was aimed at providing readers with stock and bond prices. Now, the Wall Street Journal is a leading source of all things business. Entrepreneurs and others who are interested can read about the world of business and the latest happenings on Wall Street. From Wall Street in New York to Asia, Australia, Latin America and more, the Wall Street Journal has grown into a world wide organization.

Kelly Smith Parker
Kelly started Good In Deed with one goal in mind, to inspire others to do good deeds all over the world. Since Good In Deed began it has grown into a federally recognized charitable organization. Completing good deeds, hosting drives, and inspiring others to do good has launched Good In Deed to national recognition in the Wall Street Journal. After graduating USC, Kelly continued her fundraising education at UCLA and The COuncil for Advancement and Support of Education. Now, as a Master of Success, Kelly can inspire others to not only follow their dreams but to also do good along the way. There is no better way to inspire others than to lead by example and Kelly is the perfect example of how doing good leads to good. Thanks to Masters of Success, the NAEWS, and the Wall Street Journal, more will be inspired to do good in deed.