Mistakes happen in life; we all have made mistakes. But the world operates in a way that makes perfection seem like the only route. Unfortunately, no one is perfect, and things happen, life happens. However, it is important for us to remember that change happens. In fact, the only way to rebuild trust is to allow people the opportunity to prove themselves. That is what Homeboy Industries is all about. In fact, you can help give people the chances they need to better themselves all by utilizing Homeboy Industries merchandise to make a difference.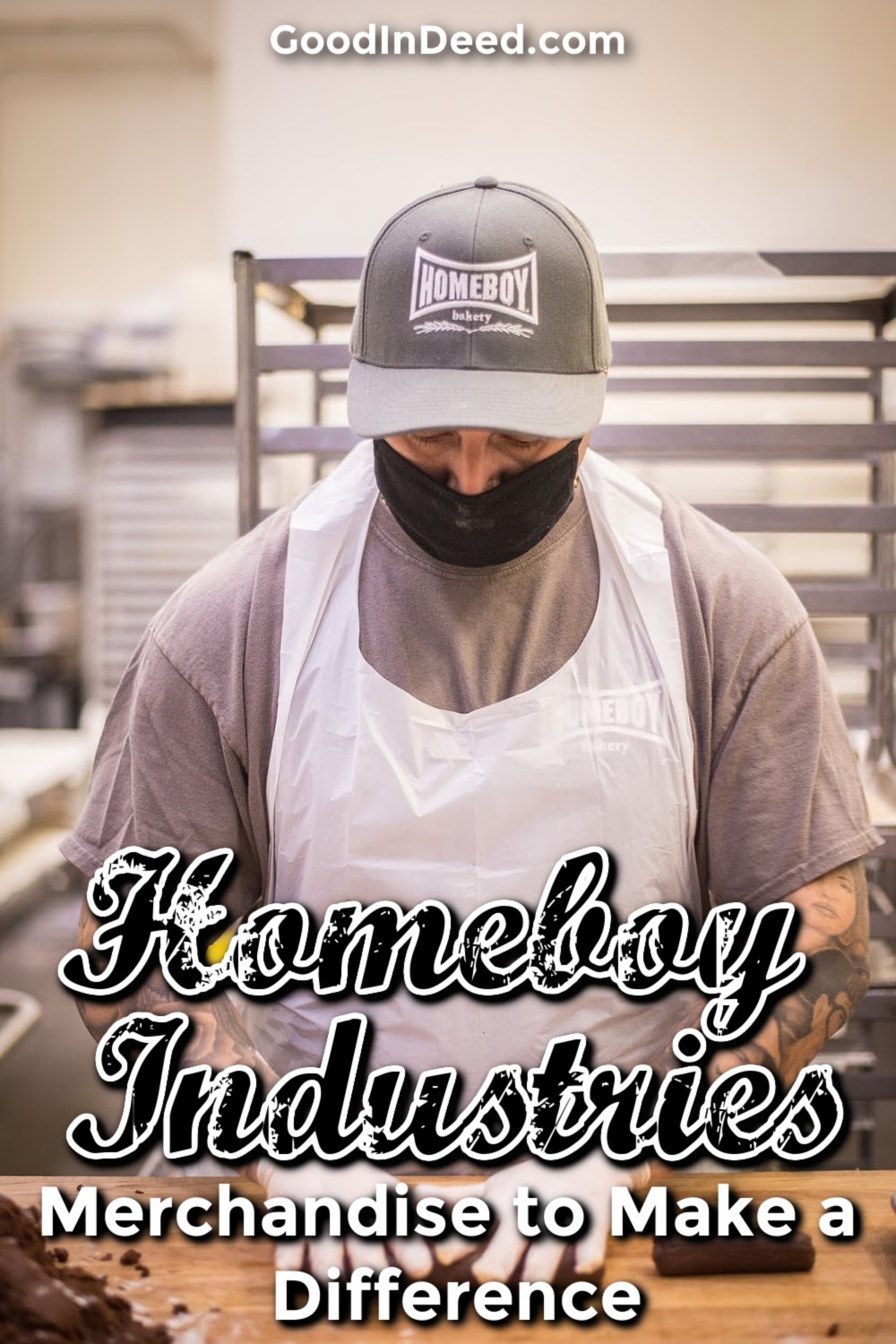 You can buy yourself some Homeboys Industries merchandise and food to help give people a chance to show the world they can be better.
 What are Homeboys Industries
Homeboy Industries is a rehabilitation program that helps ex-gang members and others reenter society. In fact, Homeboy Industries has been around for 30 years in Los Angeles, California. The goal is to create an environment that allows men and women to better themselves by simply giving them a chance. There are times when all we want is a chance. However, some people do not even get that second chance and that lack of opportunity makes it even harder to change. Homeboy Industries hires men and women with criminal records and helps them redirect their lives in many ways. In fact, Homeboy Industries has become the blueprint for over 350 different organizations that have similar goals, provide opportunities to those who find themselves in need of one.
The Shop
You can easily find so much Homeboy Industries merchandise that helps make a difference. You can buy food like cookies, or local meals. You can even buy clothing, mugs, and so much more. However, these items do a lot for these men and women. The first step is hiring these people who are trying to better themselves to make the merch and food. They also hire them to handle shipping and packaging and more. Then, use the money that comes in to help give these men and women the resources they need to become important parts of our communities. Each product you buy helps to that end and it is that easy.
Donations
You will find that it is easier to simply buy Homeboy Industries merchandise to make a difference. However, you can also donate without buying anything. The website makes all the above easy. The most important thing is that these people are getting the chance that we all deserve. This is our chance to show the world that we do not leave anyone behind. We are a community that needs to work together to help each other find the right pathway to success. After all, many of these people find themselves in these situations because they did not think they had a chance. Homeboy Industries merchandise shows them that they absolutely have a chance.