The Good In Deed community strives to make a difference in the world, but that difference we strive for doesn't happen overnight. While Good In Deed has won award after award for being great at shining a spotlight on charitable issues, what matters are the lives we change. Good In Deed once shined a spotlight on an amazing group of people right here in Orange County – OC Autos. OC Autos makes a difference in the work they do, just like we do at Good in Deed.  By joining forces, OC Autos and Good In Deed have shown that through a little light, a life can be altered.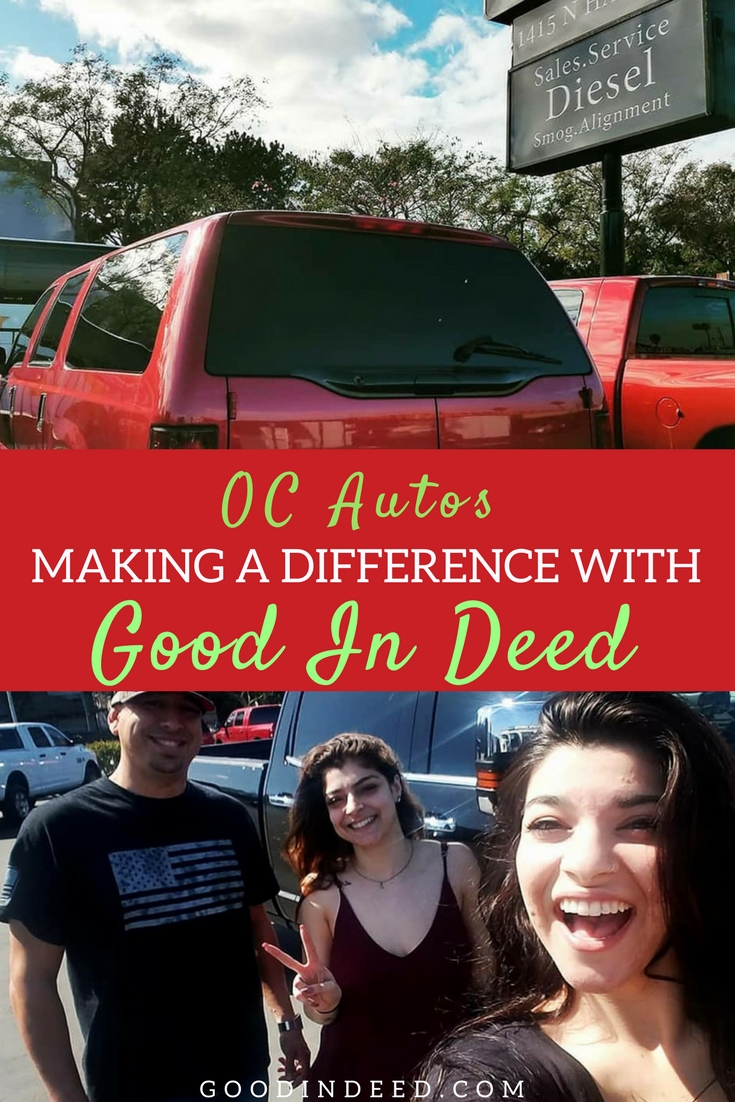 Together, OC Autos and Good In Deed help each other's lights shine in the lives of those around us with the hopes that they will carry that light even further.
OC Autos
When people are looking to buy hard to find diesel trucks in Orange County they go to OC Autos. Not only does OC Autos specialize in diesel trucks it also specializes in making a difference in the community around it. Bushra Salman was the strong and confident woman who entered the world of trucks, a male-dominated world, and made a name for herself by creating OC Autos. But selling diesel trucks wasn't where Bushra wanted to stop, she took things even further by offering free classes to teach people how to work on cars. These classes also teach people about the most common scams that are pulled by some mechanics and how to avoid them. While these classes alone make a great difference in the community, OC Autos also has a program known as Relief on Wheels or ROW. ROW is a program that provides cars for those who otherwise wouldn't be able to afford a vehicle.
Good In Deed
Many of you know what Good In Deed is but in case you don't, it is a charitable foundation. Through blog posts, social media campaigns and donation drives, Good In Deed strives to make a difference in the world. Many of the goals set by Good In Deed are met by you, the community members of Good In Deed, the people on the ground that are changing the world every single day. Good In Deed was started on the idea that a small kindness starts a chain reaction that passes from person to person until the cycle starts all over again. After all, we are all here together, through times that are covered in clouds and rain and through times of sunshine and warmth.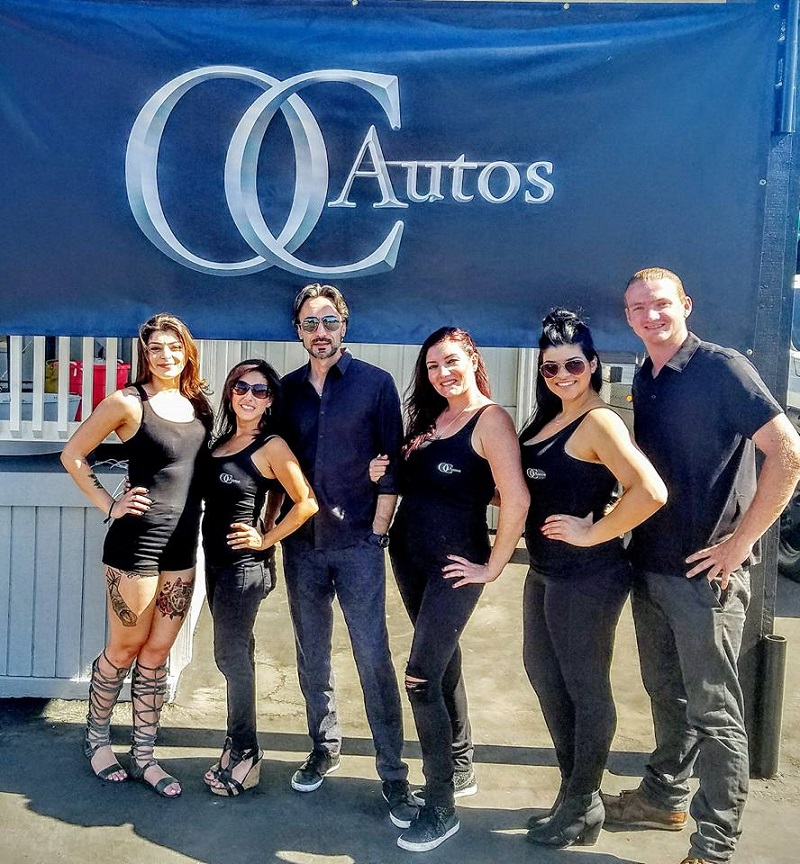 OC Autos and Good In Deed
There are many ways Good In Deed partners with charities, there are times when Good In Deed gets together with the charity to run a drive or host a fundraising event. Then there are times when Good In Deed simply shines a light on a charity or organization. OC Autos is one of those organizations that Good In Deed shared with its community a few months back in an attempt to show the positive things they were doing right here in Southern California. 
After Good In Deed wrote this post about OC Autos and shared it on social media, comments came in, but one of them stood out. The commenter told a story about a woman who was in need of a vehicle. After our marketing team here at Good in Deed did some further research and communication with this person, they then partnered with OC Auto's marketing team to make a good deed a reality for this women who commented.  
OC Autos and Good In Deed came together to find a car suitable for the woman, fixed it up and handed over the keys. The woman asked to remain anonymous, but to have partnered with a fellow company focused on good deeds to make this amazing change for this woman is a dream come true. 
Because finding ways to do good for others is more than just talk – it's a way of life for us at Good in Deed.
Never think that a random act of kindness is too small to matter. A simple share on social media led to a life being changed and you have the opportunity to do the same every day.