Coats help people stay warm in the winter months but they aren't the only winter clothes we need. In fact, winter wardrobe consists of many different articles of clothing like pants, socks, shoes, long sleeve shirts, hats and more. During the Orange County winter clothing donation, we're looking for winter clothing of all different types. Ready to help keep the world warm?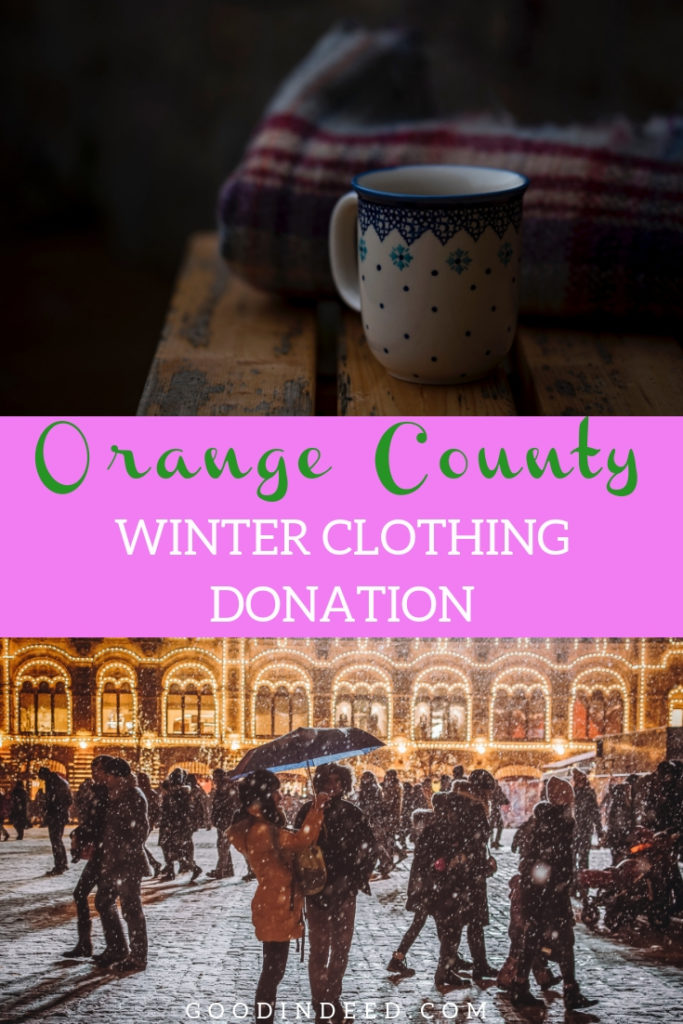 Welcome to the Orange County winter clothing donation, where you have an opportunity to make a difference and help keep people warm.
What We're Looking For
Cold Weather Jackets
Cold Weather Clothing (Adult Sizes)
New Socks (Still in Packaging)
New Underwear (Still in Packaging)
Shoes (Adult)
Beanies
Sweatshirts
Rain Jackets
Umbrellas
Blankets
Gloves and Scarves
Orange County Winter Clothing Donation | Partnering with Illumination Foundation
The Good In Deed community continues to grow and we like to share that growth with other charities and organizations around the world. One of the organizations that we team up is Illumination Foundation. This time around, we will be helping Illumination Foundation collect specific items of clothing for their winter drive. The list of items the foundation is looking for can be found above.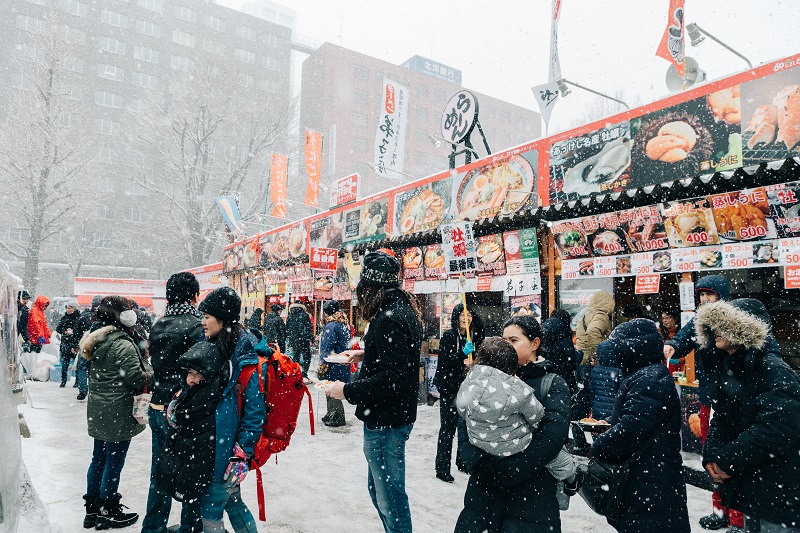 Orange County Winter Clothing Donation | Keeping the World Warm
There aren't a lot of people who take the warmth of a jacket for granted. We've all been there before, walking from the store to our cars and getting blasted with cold air, rain, and for some of us, snow. That is when we tighten our jackets, make sure our gloves and beanies are on and just appreciate the little bit of warmth they give. But imagine if you don't have a coat anymore, or worse, if you don't have a car to get to. That is the reality for some people, in fact, some people even live out in that cold weather. The Illumination Foundation is trying to make a difference for those people and Good In Deed can help.
Orange County Winter Clothing Donation | Calling All Do-Gooders
As we want to keep track of what the Good In Deed community contributes so we can share that news with you, please donate directly to Good In Deed. We will bring the winter clothing donations to the Illumination Foundation once everything has been recorded. To donate, any of the items above, please contact us today at DoGood@GoodInDeed.com. If you have any questions about the donations or want to find a drop off location or schedule a pickup, simply send an email with any and all questions.