Art is an integral part of learning. The benefits of art in school may not be as obvious as math or science but they are just as important. We can help support PS Arts space that will provide art programs to underfunded schools in southern California.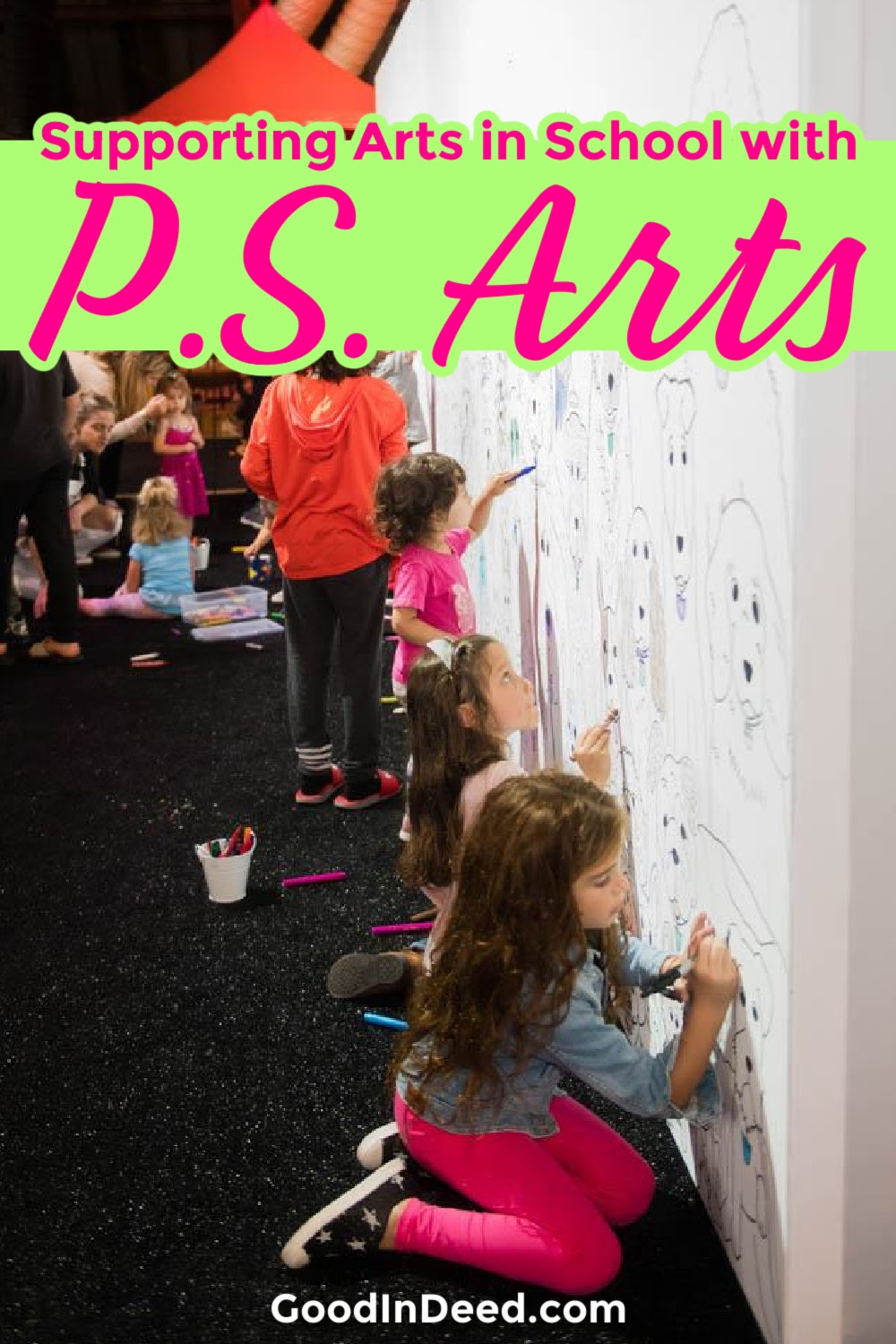 Importance of Arts in School
Supporting PS Arts space in schools is especially important as it gives underfunded schools the chance to teach art in many ways. Art doesn't seem like such an important thing to learn, after all, art is open to interpretation. For example, some people see a Picasso and think, "what a mess" while others think, "what a genius." But learning art is just as important as learning math, science, English, even history. Art is a way for students to learn creative thinking which helps with problem solving.
Children also develop motor skills, social skills, decision making, risk taking, and most importantly, inventiveness all through art. The type of art doesn't matter either. Students can learn painting, drawing, dance, music, or theater and reap the same benefits listed above. Unfortunately, most schools see arts as the one department that can do without. This is most common in underfunded schools that need to allocate funds in a way that would benefit the student's education path. But the skills listed above are just as crucial for future education as math and science.
PS Arts Space
PS Arts is a charity organization in southern California that helps underfunded schools with art programs. These programs can be integrated into partner schools through actual class time or even as after school programs. Think of it this way, the underfunded schools can't afford to provide arts programs for its students. But PS Arts uses donations and fundraising to supplement underfunded schools so that they can provide arts programs.
PS Arts space allow students to partake in music, theater, visual arts and more. PS Arts was founded by Dr. Paul Cummins and musician Herb Alpert. The organization has a bit of folklore as to how this happened. Basically, Dr. Cummins bumped into musician Herb Alpert, and they got to talking. Dr. Cummins told Alpert about the lack of arts in schools. Apert replied with, "You mean the arts are just gone from these public schools? What if I gave you a grant?" and thus, PS Arts was created.
On the Road to Art
We may find PS Arts space in plenty of southern California schools. In fact, the charity earned 501(c)(3) designation and has grown quite a bit. The program started out helping around 285 students in one school. Now, the program helps more than 25,000 students in 57 different underserved schools in LA county and the Central Valley. The PS Arts space can now be found in all of those schools but there is more to how the program works. You can also find community outreach programs that have helped almost 10,000 students and families. The organization even created an award-winning after-school organization known as Inside Out Community Arts. The goal is to get as many students as possible into art programs so that they can better develop skills they will need alter in life.
How to Help
How can you help PS Arts space in schools? Donation is the easiest way to help PS Arts. They make it easy with monthly payment options or one-time donations. The charity also accepts PayPal and checks. But not everyone can afford to donate to these programs. Luckily, you can also volunteer at PS Arts. Volunteering can mean heading to the classroom or helping with community events. Volunteers help make the project work which means volunteering is just as important as donations. There are also ways to become a paid member with various levels of benefits. You can find the level that best suits you and receive benefits from the donations you make. Ultimately, helping children learn important skills is the goal and we all can lend a helping hand because it takes a village not just a single person.