The world is filled with different issues that need attention from society. We are a global community and as such should be willing to help each other when and where we can. The hard part is deciding which organizations you want to help today. Unfortunately, we cannot all help every organization, so we pick and choose the ones that mean something to us on a personal level. But there is one thing that is important to us all, food. We all need to eat to survive and there are organizations that focus on helping those in need get food. One such organization is based in Orange County and is known as Bracken's Kitchen.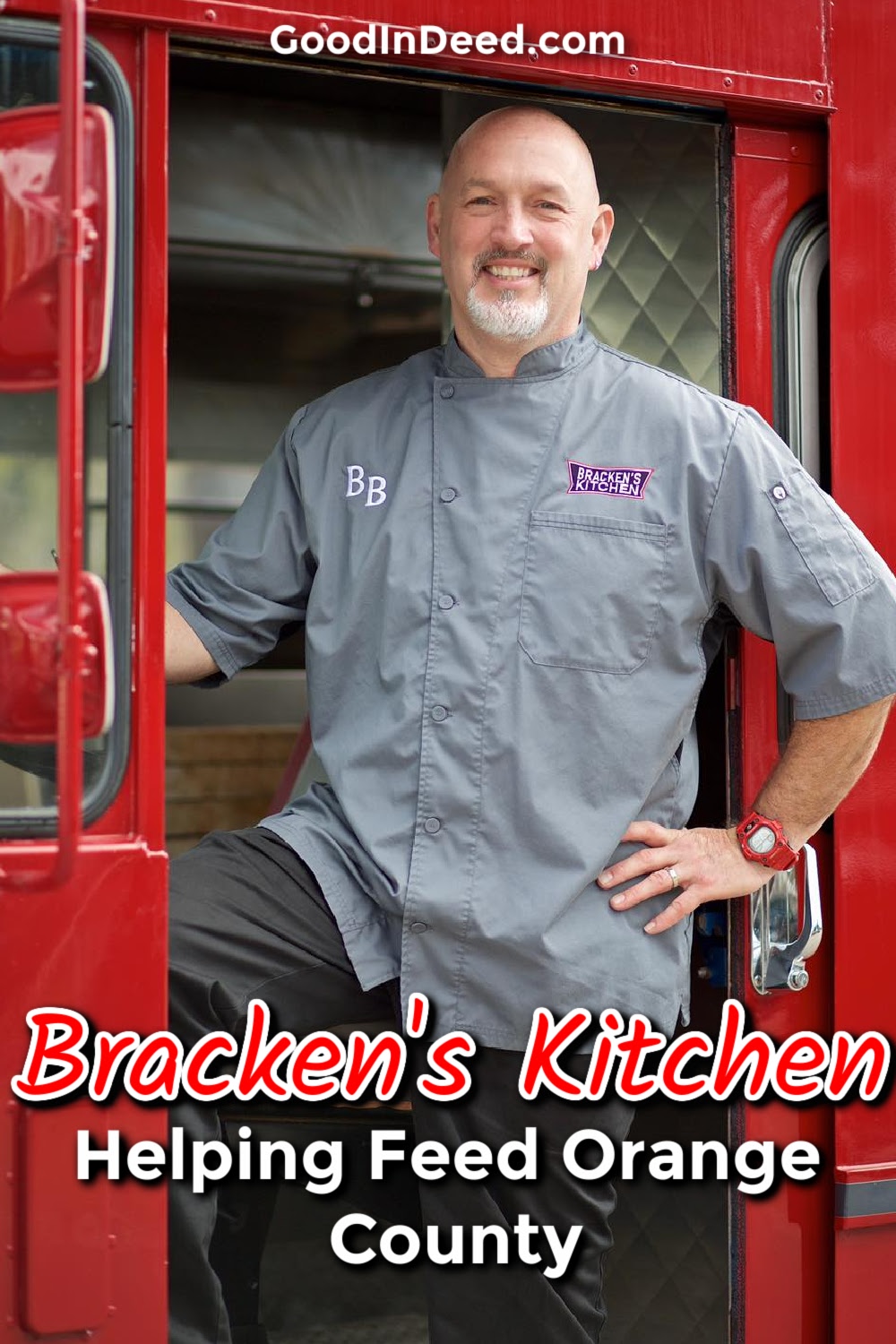 Bracken's Kitchen is making waves with their innovative way of helping those in need of a healthy meal get it without even having to travel far. 
Who is Hungry?
The stats and numbers are constantly changing. There are times when the numbers go down and there are times when the numbers go up. However, right now, there are 4.6 million people in California alone who are facing food insecurity. That means 1 in 8 Californians have no idea where their next meal will be coming from or if they will even get one. What makes matters worse is that families with children are included in those numbers. In fact, 1.7 million kids are facing hunger issues daily. However, 24.2% of Californians are obese. Unfortunately, not all these cases are because they have a plethora of food. On the contrary, some of these people are obese because they can only afford to eat unhealthy choices on a regular basis. These people are not able to eat healthy because that extra couple of dollars cannot go towards a healthy meal. 
Bill Bracken
Bill Bracken was a chef for over 35 years in luxury hotels. However, things changed after the birth of his son. In fact, Bill's wife made the decision to stay home and raise their new son as well as their other two other children. This was when Bill and his wife started having morning dates at Starbucks. However, Bill noticed a man who was there every morning and as time went on this man's appearance started to decline. The man started out as a proud looking man to a depressed looking man over the span of a few weeks. Time went on and the man stopped showing up to Starbucks, but Bill recognized him sleeping on a bench outside of a grocery store. Bill came to learn this man's story and his name was Randy. 
Randy's Story
Randy lost his job around the time that Bill first started his morning Starbucks dates. Starbucks had free Wi-Fi, so Randy was able to use that to search for a new job. Randy never had coffee at Starbucks, just water and as time went on, he got more and more defeated by the lack of opportunities. He lost his home which is why he started to look worse and worse but then he also lost his car which he was sleeping in. Randy was not asking for handouts, never accepted donations, and wanted to prove to himself and the world that he could make it through this. Bracken's Kitchen was not around yet, but the groundwork was being laid. Randy became the inspiration for what would become a life changing Orange County organization. 
Bracken's Kitchen
Fast forward to today, Bill has learned a lot about the world around him all by watching the fall of a man who seemed to be a proud and caring person. That hit Bill hard and he set out to make a difference. In fact, Bill hung up the chef's coat and put on an apron. Bill also bought a food truck and used his local relationships with vendors to get supplies. The food truck itself would drive around to those in need and provide them with healthy, delicious meals. That food truck is still around but on a larger scale. Now, you can help Bracken's Kitchen by donating time, talent, or even funding to Bill and his organization. Bill found a way to put his skills to use in order to help people like Randy who are too proud for handouts but still in need of a healthy meal.