When it comes to hosting fundraising events, restaurants make great hosts. Hundreds, if not thousands of people already go to restaurants daily. That means that it could be easy to get people involved in raising funds for your cause. Not to mention, many restaurants already have fundraising options available to non-profit organizations. In fact, fundraising at restaurants in Orange County is very easy if you know where to go.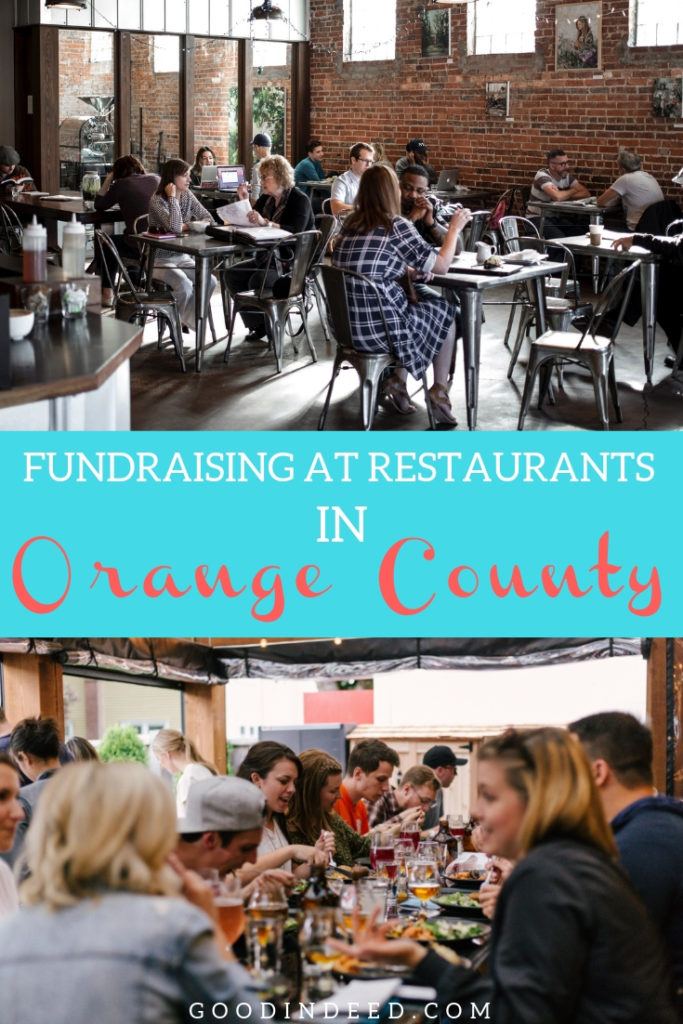 Start fundraising at restaurants in Orange County so that you can have a helping hand and meet your goals all while enjoying good food.
Fundraising at Restaurants in Orange County | Stacks Pancake House
Stacks Pancake House is one of the best places to get your day started and they have also been known to donate to local organizations. While donations aren't given every month, Stacks has a contact form to request charitable donations. A few places that have already been donated to include places like Relay for Life, Dana Hills High School, Ocean Institute and more. If you live in one of the cities where Stacks is located, feel free to email them to inquire about your charity or fundraiser today.
Fundraising at Restaurants in Orange County | Pieology
Pieology is a place where you can get inspired over a personal pizza thanks to the many different quotes that cover the walls. But if you're already inspired, Pieology is ready to help you host your fundraising event. Whether you want to ask Pieology to sponsor your event or to host it entirely, there are options. Contact your nearest Pieology today to find out more about these fundraising opportunities.
Fundraising at Restaurants in Orange County | Corner Bakery
Corner Bakery offers fresh and vibrant food to the masses. Most of the options available at Corner Bakery are healthy options like egg bowls, salads, and sandwiches. But beyond that, you could contact Corner Bakery for charitable events. A few ways Corner Bakery could help is to provide food for your fundraising events, provide prizes for raffles, event partnerships, and even host events.
Fundraising at Restaurants in Orange County | Fresh Brothers
When it comes to hosting a fundraising event Fresh Brothers knows what it's doing. Not only will Fresh Brothers allow you to host your event at one of its locations, digital flyers, and codewords can be given to your event so that Fresh Brothers employees know who is buying for charity and who isn't. Best of all, your fundraising event will last all day long from open to close. Lastly, 20% of all fundraiser orders will be given back to your organization.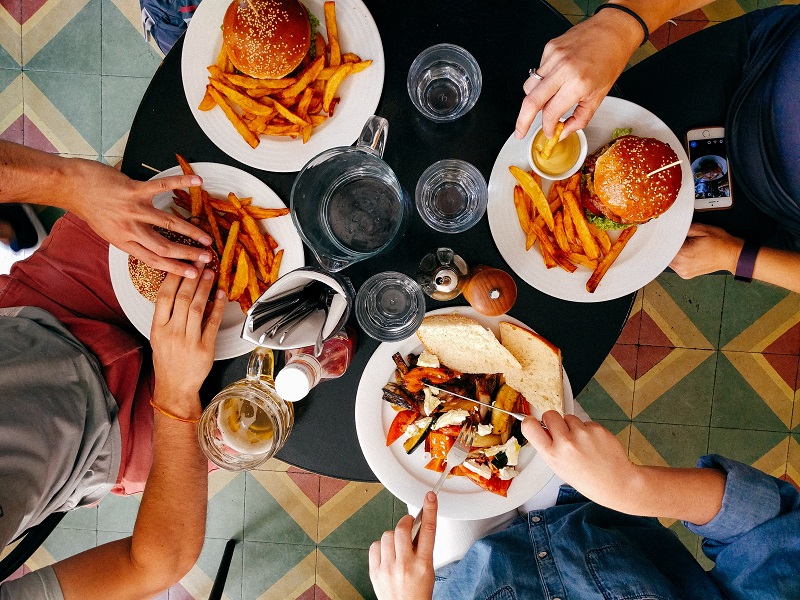 Fundraising at Restaurants in Orange County | Blaze Pizza
Another amazing pizza restaurant is ready to help you with your fundraising event fun ways. Like Fresh Brothers, Blaze Pizza will create a digital flyer for you to share online, through emails, text messages, social media, however you want to share it. Once your event starts, anyone who comes in with your digital flyer in hand will need to show it to the cashier. When your event is over, Blaze will send your organization a check for 20% of net sales that were made by those with your flyer.
Fundraising at Restaurants in Orange County | Ruby's Diner
Fundraisers become "Fun"Raisers at Ruby's Diner. Schools, charitable organizations, and community groups are all welcome to contact Ruby's with a fundraising opportunity. These fundraisers are hosted during a set time and customers who come in and mention your event will have their net sales added to your total. At the end of the event, 20% of the net sales made on food and non-alcoholic sales will go to your organization. All you need to do is contact Ruby's and ask, from there, they will verify your organizations status and start setting up for your event.
Fundraising at Restaurants in Orange County | Slater's 50/50
Slater's recognizes that the communities it lives in are what keeps them going. In turn, Slater's 50/50 wants to help keep that community going as well. Slater's is ready to hand over gift cards, host events, and they also offer in-kind donations. Not only will guests get great gourmet burgers, but your organization will get 20% of the day's proceeds. In order to qualify, your organization needs to be a non-profit (5013c) organization and the event needs to be done on a Monday, Tuesday or Wednesday.