Anne Frank said, "look at how a single candle can both defy and define the darkness." Unfortunately, there are still so many living with a darkness in their lives. That darkness can be a disease, hunger, financial instability, and so many other things. A single candle will not cure your disease and it will not feed you, it definitely won't fix your financial issues. But enough candles together can defeat the darkness. That is what Glassybaby is all about. Helping the world light enough candles to find their way through the darkness. Glassybaby makes some stunning votive holders that help spread the light of a candle so others can find their way in the darkness.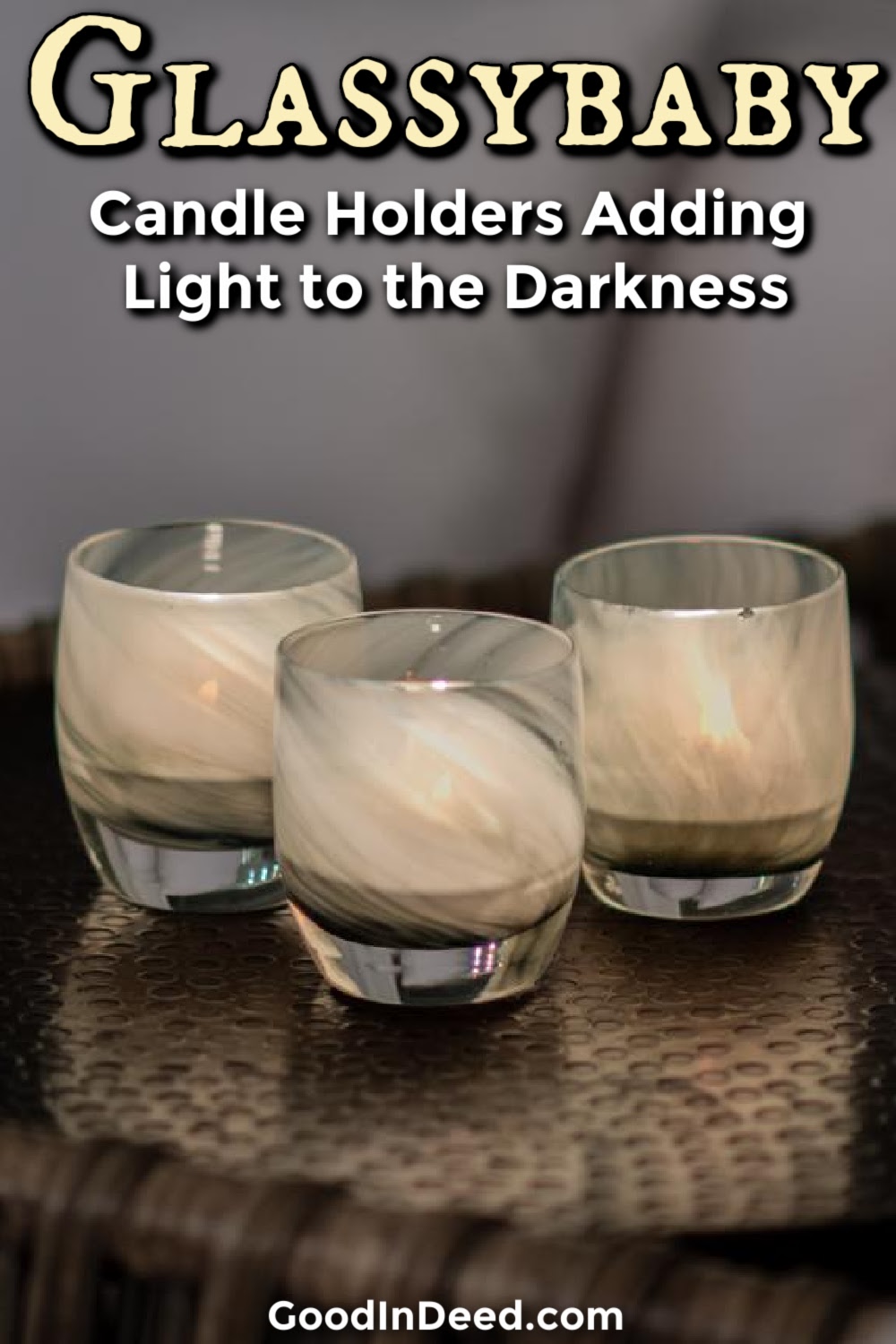 Votive Holders
A votive holder is a glass cup that is designed to enhance the light of a candle and create a warm glow. These holders usually look like little cups and can come with some beautiful designs. Glassybaby makes its votive holders with blown glass. Each cup is different, even if you buy the same design it will be slightly different. That means each cup is a one-of-a-kind work of art. You can also find the same approach taken to drinking glasses or rockers. These glasses make a great gift for a loved one or for yourself. There are over 200 assorted colors and designs and that is just the votive candle holders.
Glassybaby
Lee Rhodes had cancer and it was not her first rodeo. In fact, the diagnosis in 2001 and it was her third time having cancer. This time, Lee dropped a candle in a colored glass and the light was calming. Lee says it was like a flicker of hope that helped keep her going during this dark time that felt all too familiar to her. This story was the inspiration behind Glassybaby. The idea was to create candle holders that could provide peace, warmth, and light to the parts of life that are darkest. In fact, Lee decided that $3 from every sale will go towards charity. That is every single sale. The company has donated almost $11 million to charity. The charities are different and chosen by the board of charitable arm of the company, the Glassybaby Foundation.
How to Help
Glassybaby has partnered with over 1,500 non-profit organizations since 2001. These organizations are fighting to help animals, the planet, and people who are in need. Some of those organizations include BIG Love Cancer Care in Texas, Byrd Barr Place in Seattle, Project Angel Heart in Denver, and so many more. You can help in one of the easiest ways possible; buy a candle holder. That is it. You just need to buy a candle holder, cup, or rocker and $3 of the sale will go towards one of the many different charitable partners Glassybaby has. You can buy any number of these products and give them as gifts, keep them yourself, or whatever you would like. This might be one of the easiest ways to make a difference in our world, to add a candle to the light that defines and defies the darkness.