There are many reasons someone would be eating alone at a restaurant maybe they enjoy their alone time or maybe they got stood upon a date. No matter what the reason, eating alone doesn't go unnoticed. We've all seen someone at a restaurant eating alone and most of us have left it alone. But instead of just leaving them alone, we can extend a gesture of kindness when we pay for the meal. There is no need to let them know who paid the bill, just ask a member of the wait staff to handle it and they will surely oblige.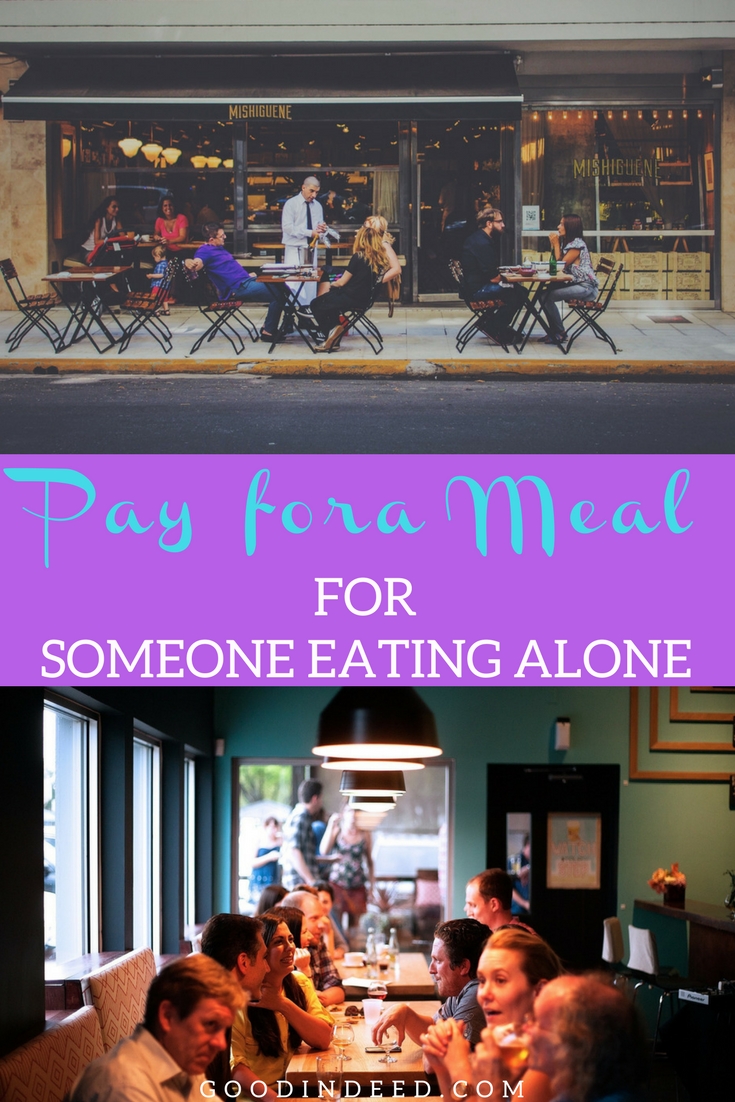 When we pay for the meal of someone eating alone we show them that they're not as alone as they may think and that people care.
Why Eat Alone?
We all have our reasons for doing what we're doing at any moment. But when it comes to eating at a restaurant, we don't usually plan on doing so alone. While some of us enjoy the time alone, there are other things to do while we fly solo besides eating at a restaurant. It may seem like assuming, and it is, but even if that person eating alone chooses to do so, a nice gesture is always welcome. If there is something going on, something that leads to the solo meal when you pay for the meal you let them know that person know they aren't alone. Better yet, you may even change their outlook on the community you live in, people, and life itself.
How to Pay for The Meal
Like many good deeds, paying for someone's meal is very easy. When you notice someone eating alone, ask a member of the wait staff for help. Let them know you intend to pay for that person's meal. The wait staff will surely be ready to hand you the bill instead and allow you to pay for the meal. Ask the waiter to go on with business as usual until it comes time to give that person the check. Then, and only then can the waiter let them know that someone else has paid the bill already. It's really that simple and the difference you can make may be life-altering.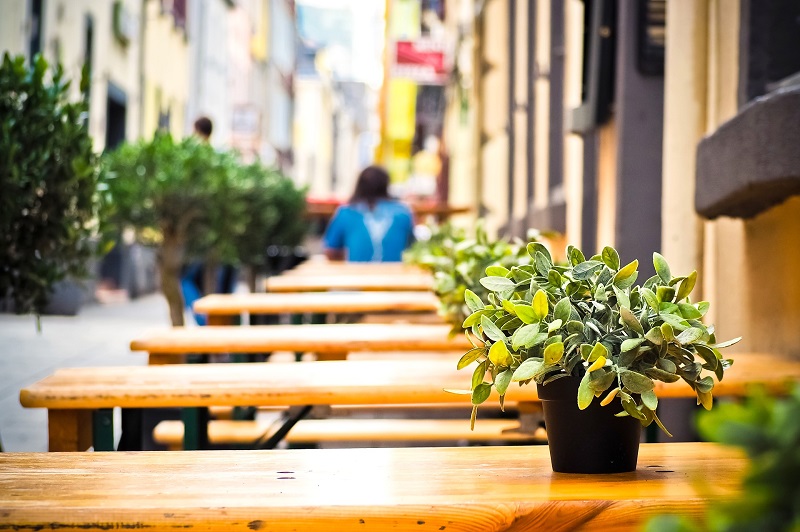 Making a Difference
Making a difference doesn't have to require much. There are ways to make a difference that will alter your entire life, but there are also simple ways that take little to no thought at all. Pay for the meal of someone eating alone and then they may pass it on to someone else. This random act of kindness, better yet, this random act of humanity can start a chain reaction of good deeds. That chain could end up changing the community for the better and all it took was a simple bill at a restaurant.