There are some people out there who swear by the health benefits of the ocean. Of course, water does have health benefits, being active does have health benefits, and of course, sunlight has health benefits. But there are some things that spending time outdoors just can't fix. That doesn't mean being active on the water doesn't help people mentally and emotionally. In fact, you can support A Walk on Water which is a SoCal organization that opens that power of the ocean.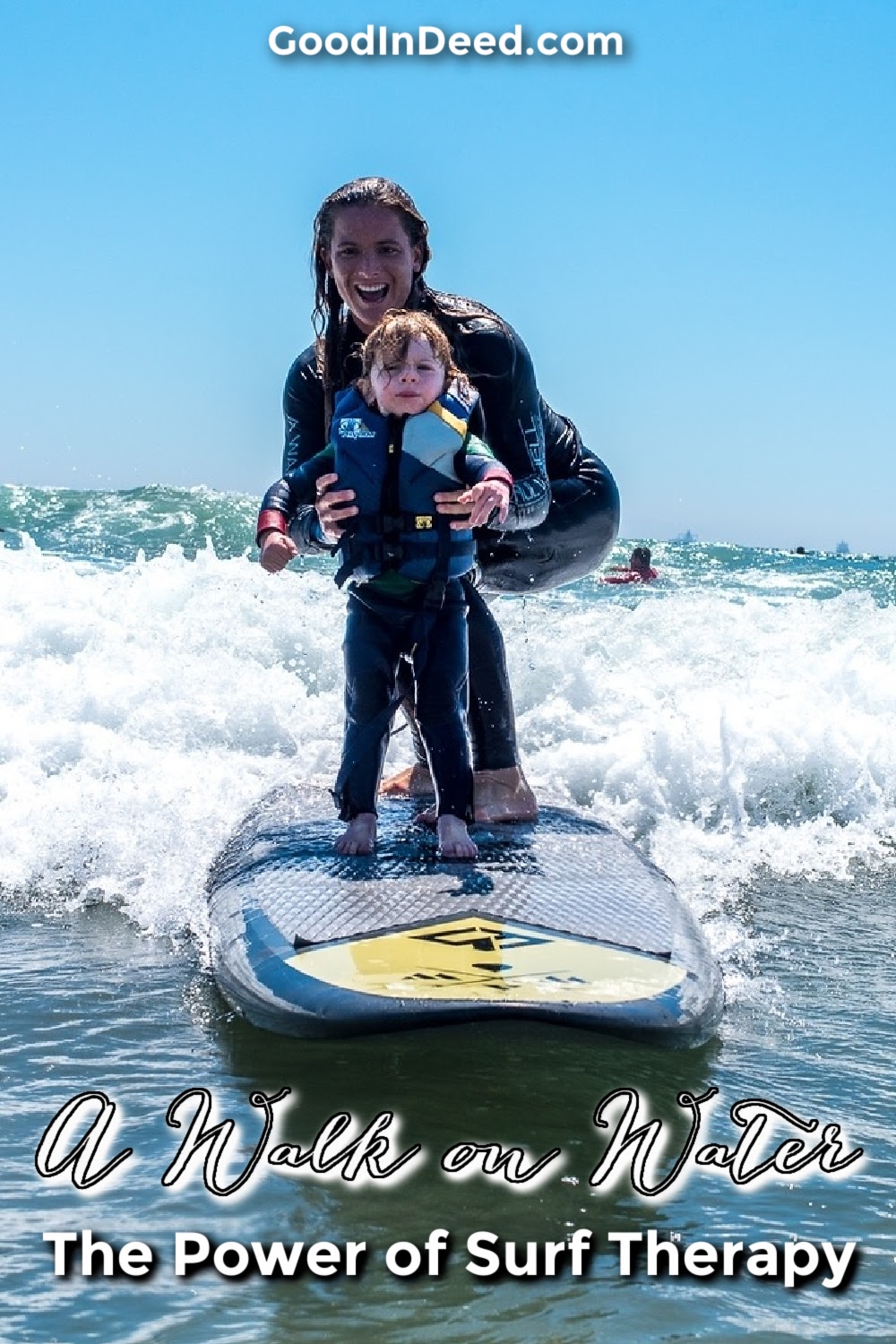 A Walk on Water
SoCal is home to an organization called A Walk on Water (AWOW). The organization launched in 2012. The goal has been to reach as many children as possible in need and provide them with surf therapy. AWOW has helped over 1,000 families providing surf therapy to over 2,000 children and adults in need. The organization works with local communities, businesses, and volunteers in the SoCal area. The entire community comes together to help families and children in need. Surf therapy is not going to solve all their problems, it won't cure any disabilities they have. However, there is something to be said about the power of mental state, emotional state, and just having an enjoyable time with family and friends.
Surf Therapy
What is surf therapy? A Walk on Water uses surf therapy to help children and adults with special needs or a disability. Surf therapy is when you head out on the water, on a surfboard or paddle board with a guide. The act of surf therapy rids every one of their labels and replaces it with one, athlete. Athletes have the chance to gain more confidence, strengthen their bonds with others, provides a sense of pride, and makes you feel good about yourself. The families that get aid from AWOW not only get surf therapy but a more than well-deserved day filled with healthy food, drinks, music, art, yoga, and so much more.
Support AWOW
A Walk on Water makes it extremely easy to donate. In fact, you can even become an annual giver with various levels of support. The easiest way to donate is to just head over to AWOW's website to donate a one-time amount. You can also make that donation amount a daily, weekly, monthly, quarterly, or annual thing. You can also sign up to become an annual giver with 6 distinct levels of support. The platinum level is $10,000 a year, Gold is $5,000 a year, Silver is $2,500 a year, Bronze is $1,000 a year, AWOW Team Member is $25 a month, and a Supporter is up to $100 a year. You can sign up for any level you wish or simply donate once to help make a difference.